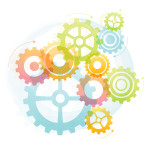 Gear Girls
Since 2008, the Gear Girls have been competing in FLL. Founding member Samantha has been joined by a fresh roster of fellow Girl Scouts each year. In 2013-2014, six girls competed, including five returning team members. They mentored the Gear Kids' Jr. FLL Disaster Blaster team. They did a great job this year and won the Robot Mechanical Design award at the 2014 NM FLL Championship!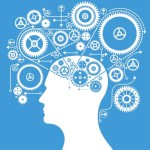 Gear Guys
Since 2010, we have had one or two boys' teams competing in FLL. In the past we had a variety of crazy team names, including Awesome Acrobotic Brain Busters (A2B2) and Bacon Creative Juice (BCJ). In 2012, members from A2B2 and BCJ started competing together as the Gear Guys. 2012-2013 was a great season, with the boys earning the 2nd Place Champions Award, and attending the LEGOLand Invitational! 2013-2014 was an even better season with a 1st Place Champions Award and an invitation to the FLL International Open in Toronto, Canada! The boys competed, along with 72 other teams in June, 2014. It was a fantastic experience for everyone!
Gear Kids
2012 marked the first year we had a team working on the Junior FLL challenge. The Gear Girls are mentoring the Gear Kids and so far its been a great adventure for everyone involved. The Gear Kids researched volcanoes for the Disaster Blaster challenge this season. They won an award at the 2014 NM Jr. FLL Expo, for their research poster and motorized volcano that erupted LEGO lava. They'll be participating in the 2014 challenge soon!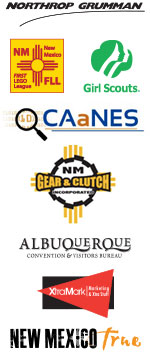 Thank you!
We'd like to say a special thanks to everyone who has supported the GearClub in 2014: Northrop Grumman, Anthony Giraudo, NM Gear & Clutch Inc., Uncle Vaughn, CAaNES LLC, Kevin Glasgow, Christi Forsythe, Mario Ruiz, Lori Long, Pamela Cheek, Jordan Family, Staci Masten, Jan & Bob Miller, Rachel Shields, Britta Wilmore, Trevor Thomas, David Civetti, Gary Bernier, Paul Benavidez, VanBerschot Family, XtraMark Marketing, Girl Scouts of New Mexico Trails, Albuquerque Convention & Visitors Bureau, New Mexico Tourism Department, and New Mexico FLL. If you'd like to be a sponsor, please send us an email. Thanks!!